Projects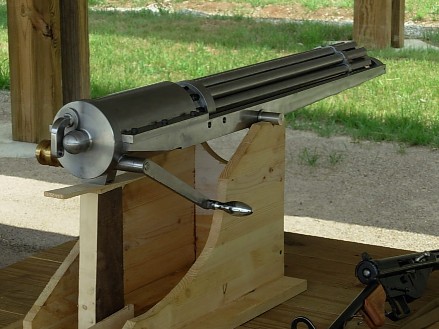 My Gatling Gun which I built from raw materials. Contains 120 individually machined parts and is not a project for the amateur machinist.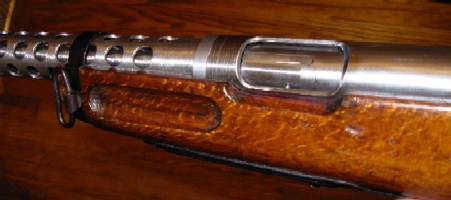 Beretta 38A semi auto. Machined receiver upper and lower, bolt, made 16" barrel and compensator.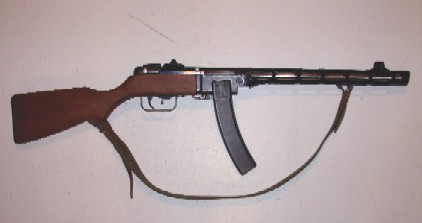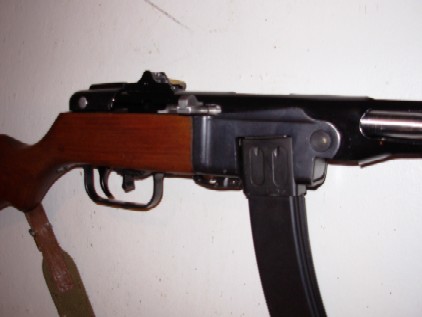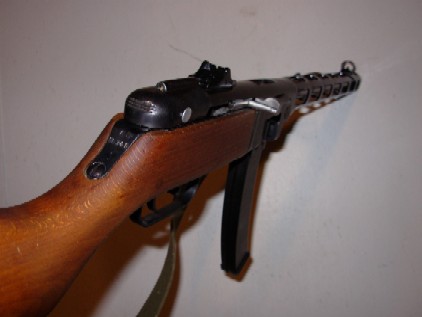 SEMI AUTO PPSH41 caliber 9mm
The upper stamped receiver is made by Wise Lite Arms. I designed and made the 16" barrel, trunions, lower modifications, bolt modifications, and internal parts. The finish is an oven-baked gloss black.